Precision Agriculture That Meets Environmental, Social, and Corporate Governance
April 01, 2022
Precision Agriculture Scholarship Contest
There are many reasons to adopt precision agriculture, such as reducing waste, reducing costs, increasing profits, and reducing farming's footprint on the environment.
For today's young people who will be tomorrow's leaders, considering environmental, social, and governance factors in addition to financial factors related to the agriculture industry are all equally important.
Farms.com is pleased to announce that for the second time, students studying agriculture can apply for a scholarship to win one of three US$2,000 scholarships. Students who have a precision agriculture idea that will have a positive impact on the environment, or are socially responsible, are encouraged to apply for the scholarship.

Scholarship Value
The equivalent of US$2000 / country.

Deadline for Student Video Submission
11:59 pm, Thursday, June 30, 2022 (Eastern Time, North America).

Judging
A panel of judges, composed of sponsors, industry leaders, and Farms.com staff members, will determine the top submissions in each country, and post these on Farms.com.
The top submissions will be shared in late August, and farmers and producers will be invited to vote on the best thesis/ideas throughout August and September.

Student Scholarship Panel Presentation
The winners, as determined by voting in each country, will be asked to participate in a Precision Agriculture Student Panel Webinar, where they will have the opportunity to present their thesis idea in more detail to farmers.

Eligibility
Students can be studying in any field, not just agriculture, including robotics, AI, engineering, environmental science, etc. However, the ideas will need to be practical and appealing to farmers, as farmers will be voting on the concepts they believe are the most worthy and practical for farmers in North America and the United Kingdom.

Contest is open to students in the United States, Canada, and United Kingdom
Enrolled full-time in a college or univeristy program either as an undergraduate or as a graduate student
Enter contest between October 20, 2021, and Thursday, June 30, 2022 at midnight.
Winners will be required to provide proof that you are enrolled in and attending the course of studies as outlined in your submission.

Submission Process
Students are invited to submit their idea, via a social media video (Twitter and Facebook). The video should describe the student's research/thesis or new idea regarding precision agriculture and its potential positive impact on the environment or is socially responsible.
Videos should be less than 2-minutes in length
Include the student or students first name(s)
Include the hashtag

#PAG22scholarship

Entries should also tag the following social media accounts:

Twitter:

@FarmsNews, @OntAg, @FarmsPrairies

Facebook

: @Farmscom
For privacy reasons, video submissions should not include student's full name, email, or telephone number in the submission. Once Farms.com has received the contest entry, we will direct message students to obtain your full name, email address, street address, and telephone number.


Presenting Sponsors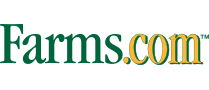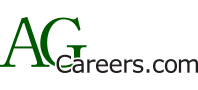 To learn more about becoming a scholarship sponsor in the United States, Canada, or the United Kingdom please contact PrecisionAg@Farms.com.
The winners of the 2021 Farms.com Precision Agriculture Scholarship Contest each won a scholarship valued at US $2,000. The winners were:
United States Winner:

Austin Brown, Animal Science Student, Penn State University

United Kingdom Winner:

Will Smith, PhD Student, Agriculture Science, University of Lincoln

Canadian Winner:

Nicholas Bannon, BA Food, Agriculture and Resource Exonomics Student, University of Guelph
Content Rules & Regulations
NO PURCHASE IS NECESSARY TO ENTER OR WIN.

Eligibility: This Contest is open only to full-time undergraduate or graduate students in Canada, the United Kingdom, or the United States who are enrolled in a recognized university, college, state college, or university college, and who enter the contest between October 20, 2021 and Thursday, June 30, 2022.
1. Only one entry per household.
2. Contest entries must be from full-time undergraduate or graduate students at a recognized university, college, state college, or university college.
3. You must reside in Canada, the United Kingdom, or the United States.
4. Your video submission must include your first name, course of study, and the university or college you are attending.
5. The Contest is only open to legal residents in Canada, the United Kingdom, and the United States and is void where prohibited by law. Employees of Farms.com Ltd. its affiliates, subsidiaries, advertising and promotion agencies, and suppliers, (collectively the "Employees"), and immediate family members and/or those living in the same household of Employees are not eligible to participate in the Contest. The Contest is subject to all applicable federal, state, and local laws and regulations. Void where prohibited.
6. Agreement to Rules: By participating, the Contestant ("You") agree to be fully unconditionally bound by these Rules, and you represent and warrant that you meet the eligibility requirements. In addition, you agree to accept the decisions of Farms.com final and binding as it relates to the content of this Contest.
7. Contest Period: Entries will be accepted via Facebook and Twitter starting October 20, 2021 at 00:01 AM (Eastern Time, North America) and will end on Thursday, June 30, 2022 at 11:59 pm (Eastern Time, North America) GMT-3:59.
8. The entry must fulfill all Contest requirements, as specified, to be eligible to win a prize. Entries that are incomplete or do not adhere to the rules or specifications may be disqualified at the sole discretion of Farms.com. You must provide the information requested. If you use fraudulent methods or otherwise attempt to circumvent the rules, your submission may be removed from eligibility at the sole discretion of Farms.com.
9.Winners must submit a video of under 2 minutes (120 seconds in duration). The video:
a. cannot be sexually explicit or suggestive, violent, or derogatory of any ethnic, racial, gender, religious, professional or age group, profane or pornographic, contain or reference nudity or any materially dangerous activity;
b. promote alcohol, illegal drugs, tobacco, firearms/weapons (or the use of any of the foregoing), any activities that may appear unsafe or dangerous, or any particular political agenda or message;
c. be obscene or offensive, endorse and form of hate or hate group;
d. contain or reference trademarks, logos (except sponsor's logo), or trade dress (except the college or university the student is attending).
10. Prizes: The Winner(s) of the Contest (the "Winner") will receive: a cheque for the equivalent of $2000 US to be applied to student winner's studies. One prize will be awarded from entries received in Canada. One prize will be awarded from entries received in the United Kingdom. One prize will be awarded from entries received in the United States.
Actual/appraised value may differ at time of prize award. The specifics of the prize shall be solely determined by Farms.com. No prize substitution shall be permitted except at Farms.com's discretion. The prize is non-transferable. Any and all prize-related expenses, including without limitation any and all federal, state, and/or local taxes, shall be the sole responsibility of Winner. No substitution of prize or transfer/assignment of prize to others or request for the cash equivalent by Winner is permitted.
11. Acceptance of prize constitutes permission for Farms.com to use Winner's name, likeness, and entry for purposes of advertising and trade without further compensation, unless prohibited by law.
12. Odds: The odds of winning depend on the number of eligible entries received.
13. Winner Selection and Notification: Determining the winners will be selected in the following manner. A panel of judges, composed of sponsors, industry leaders, and Farms.com staff members, will determine the top submissions in each country, and post these on Farms.com,. Farmers and producers will then be invited to vote on the best submissions. Video with the top number of votes (by country) will be declared the winner.
14. Winner will be notified via phone, email, Facebook or Twitter within 24 hours following selection of Winner. Farms.com shall have no liability for Winner's failure to receive notices due to spam, junk email or other security settings, or for Winner's provision of incorrect or otherwise non-functioning contact information. If Winner cannot be contacted, is ineligible, fails to claim the prize within 30 days from the time award notification was sent, or fails to timely return a completed and executed declaration and release as required, the prize may be forfeited, and an alternate Winner selected. Receipt by Winner of the prize offered in this Contest is conditioned upon compliance with any and all federal, state, and local laws and regulations.
15. Any violation of these official rules by the winner (at Farms.com sole discretion) will result in winner's disqualification as winner of the contest, and all privileges as winner will be immediately terminated.
16. Rights Granted by You: By entering this content (e.g., photo, video, text, etc.), you understand and agree that Farms.com, anyone acting on behalf of Farms.com, and Farms.com's licensees, successors, and assigns, shall have the right, where permitted by law, to print, publish, broadcast, distribute, and use in any media now known or hereafter developed, in perpetuity and throughout the World, without limitation, your entry, name, portrait, picture, voice, likeness, image, statements about the Contest, and biographical information for news, publicity, information, trade, advertising, public relations, and promotional purposes. without any further compensation, notice, review, or consent.
17. Any attempt by any participant to obtain more than the stated number of entries by using multiple and/or different identities or Twitter accounts, will void that participant's entry.
18. By entering this content, you represent and warrant that your entry is an original work of authorship and does not violate any third party's proprietary or intellectual property rights. If your entry infringes upon the intellectual property right of another, you will be disqualified at the sole discretion of Farms.com. If the content of your entry is claimed to constitute infringement of any proprietary or intellectual proprietary rights of any third party, you shall, at your sole expense, defend or settle against such claims. You shall indemnify, defend, and hold harmless Farms.com from and against any suit, proceeding, claims, liability, loss, damage, costs or expense, which Farms.com may incur, suffer, or be required to pay arising out of such infringement or suspected infringement of any third party's right.
19. Terms & Conditions: Farms.com reserves the right, in its sole discretion, to cancel, terminate, modify or suspend the Contest should virus, bug, non-authorized human intervention, fraud, or other cause beyond Farms.com's control corrupt or affect the administration, security, fairness, or proper conduct of the Contest. In such case, Farms.com may select the Winner from all eligible entries received prior to and/or after (if appropriate) the action taken by Farms.com. Farms.com reserves the right, in its sole discretion, to disqualify any individual who tampers or attempts to tamper with the entry process or the operation of the Contest or website or violates these Terms & Conditions. Farms.com has the right, in its sole discretion, to maintain the integrity of the Contest, to void votes for any reason, including, but not limited to: multiple entries from the same user from different IP addresses; multiple entries from the same computer in excess of that allowed by Contest rules; or the use of bots, macros, scripts, or other technical means for entering. Any attempt by an entrant to deliberately damage any website or undermine the legitimate operation of the Contest may be a violation of criminal and civil laws. Should such attempt be made, Farms.com reserves the right to seek damages to the fullest extent permitted by law.
20. Limitation of Liability: By entering, You agree to release and hold harmless Farms.com and its subsidiaries, affiliates, advertising and promotion agencies, partners, representatives, agents, successors, assigns, employees, officers, and directors from any liability, illness, injury, death, loss, litigation, claim, or damage that may occur, directly or indirectly, whether caused by negligence or not, from: (i) such entrant's participation in the Contest and/or his/her acceptance, possession, use, or misuse of any prize or any portion thereof; (ii) technical failures of any kind, including but not limited to the malfunction of any computer, cable, network, hardware, or software, or other mechanical equipment; (iii) the unavailability or inaccessibility of any transmissions, telephone, or Internet service; (iv) unauthorized human intervention in any part of the entry process or the Promotion; (v) electronic or human error in the administration of the Promotion or the processing of entries.
21. Disputes: This Contest is governed by the laws of Canada, the United States, and the United Kingdom WITHOUT RESPECT TO CONFLICT OF LAW DOCTRINES. As a condition of participating in this Contest, participant agrees that any and all disputes that cannot be resolved between the parties, and causes of action arising out of or connected with this Contest, shall be resolved individually, without resort to any form of class action, exclusively before a court located in Ontario in Canada having jurisdiction. Further, in any such dispute, under no circumstances shall participant be permitted to obtain awards for, and hereby waives all rights to, punitive, incidental, or consequential damages, including reasonable attorney's fees, other than participant's actual out-of-pocket expenses (i.e. costs associated with entering this Contest). Participant further waives all rights to have damages multiplied or increased.
22. Privacy Policy: Information submitted with an entry is subject to the Privacy Policy stated on the Farms.com website. To read the Privacy Policy click here.
23. Winners List: To obtain a copy of the Winner's name or a copy of these Official Rules, email your request to info@farms.com. Requests must be received no later than October 31, 2022.
24. Sponsor: The Sponsor of the Contest is Farms.com; Canadian Address: 90 Woodlawn Rd W, Guelph, Ontario, N1H 1B2
25. Twitter: The Contest hosted by Farms.com is in no way sponsored, endorsed, administered by, or associated with Twitter.
26. Facebook: The Contest hosted by Farms.com is in no way sponsored, endorsed, administered by, or associated with Facebook.
27. By entering the contest, You, the Contestant, have affirmatively reviewed, accepted, and agreed to all the Official Rules.